Information
Welcome to the Sannai Maruyama Site
"The Sannai Maruyama Site has been well-known since the Edo Period.
The excavation which began in 1992 revealed a large settlement from the Early and Middle Jomon Period (approx. 3,900 to 2,200 B.C., 5,900 to 4,200 B.P.).
Many pit buildings, pillar-supported buildings, mounds, and burial pits and jars were unearthed along with numrous pieces of pottery and stone implements, precious wooden objects, and objects made from bone and antlers.
Given the significance of the site, Aomori Prefecture decided in 1994 to take up responsibility for the preservation Sannai Maruyama. "
"In 1995, maintenance began and the Sannai Maruyama Site was opened to the public. The Jomon Jiyukan was opened in November 2002.
The Sannai Maruyama Site was registered as a national historical site in March 1997 and as a special national historical site in November 2000, with 1958 artifacts registered as important cultural properties in May 2003.
The Jomon Prehistoric Sites in Northern Japan, including the Sannnai Maruyama site, were inscribed on the UNESCO World Cultural Heritage List on July 27, 2021.
Aomori Prefecture will continue to preserve, maintain and utilize the Sannai Maruyama Site so that visitors can experience life in a prehistoric Jomon Period village. "
Site information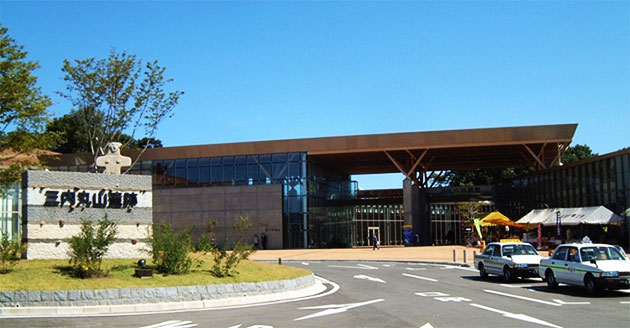 Jomon Jiyukan
Sannai Maruyama Jomon Culture Center Addmitance Overview
General: 410yen(330yen)
High School/ College: 200yen(160yen)
Middle School and younger:Free
*() indicates the individual price for groups of 20 or larger.
*Special exhibition addmitance is paid seperately.
Access to Sannai Maruyama site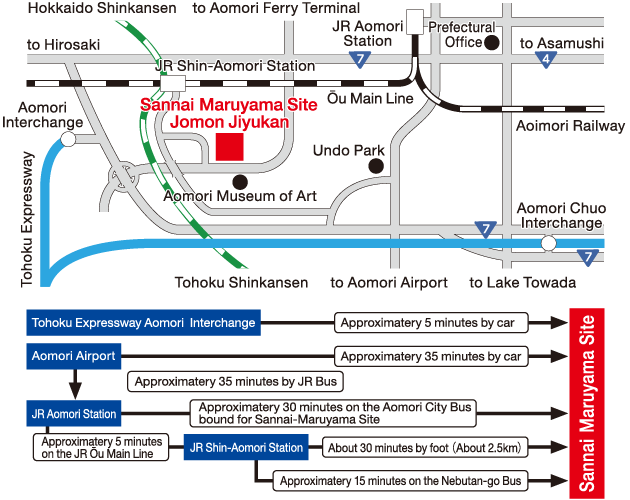 General Information
Opening Hours/9:00 a.m.~5:00 p.m.
(Last admission 6:00 p.m. during Golden Week and from June 1 to September 30)
Closed /December 30 – January 1, The center is closed on the forth Monday of each month
(If that day is a holiday, the center will be closed the next day.)
Smoking and Eating Prohibited on site(Eating and drinking are allowed at the picnic area)
Jomon Theater
You can watch the video introducing the Sannai Maruyama site. To watch the video in English, be sure to borrow an audio player at the information desk.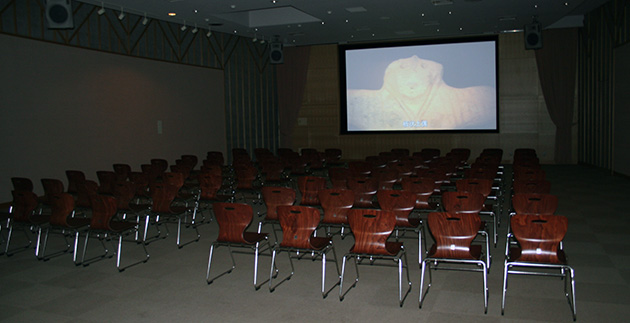 Jomon Theater
Sanmaru Museum
The museum exhibits approximately 1,700 artifacts including approximately 500 important cultural properties excavated from the Sannai Maruyama site. At the Jomon no Kokoro (Basics of the Jomon Period) section on your left after going through the entrance tunnel, you can see large flat clay figures, large jade beads (used not only as accessories but also in shamanic rituals), and large chestnut pillars.
On your left is the themed exhibition Jomon-jin no Kurashi wo Himotoku (Life in the Jomon Period). Dolls are used to reproduce what we think Jomon daily life was like based on excavated objects.

Sanmaru Museum (entrance and inside)
Guided tour by volunteers
We Offer Free Volunteer Guidance
Free volunteer guides are available at set times. Please arrive at the gathering spot before the departure time. For groups of 10 or larger, please contact us at the number below to make a reservation.
Tour departure time
9:15 a.m./10:00 a.m./11:00 a.m./12:00 a.m./13:00 p.m./14:00 p.m./15:00 p.m./16:00 p.m.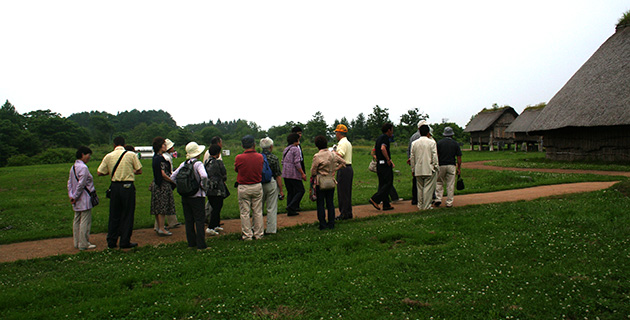 Guided tour by volunteers
Workshop
Experience how Jomon artifacts were created.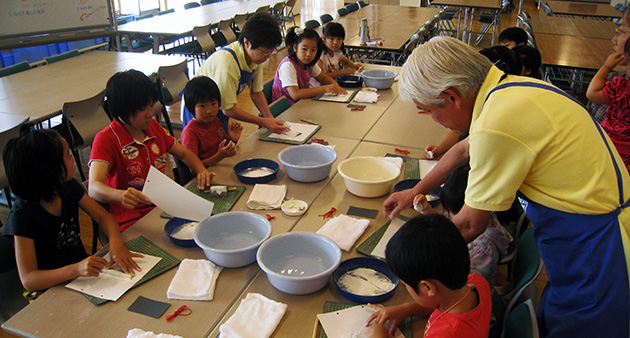 Workshop
Museum Shop
Books and Jomon goods on sale here.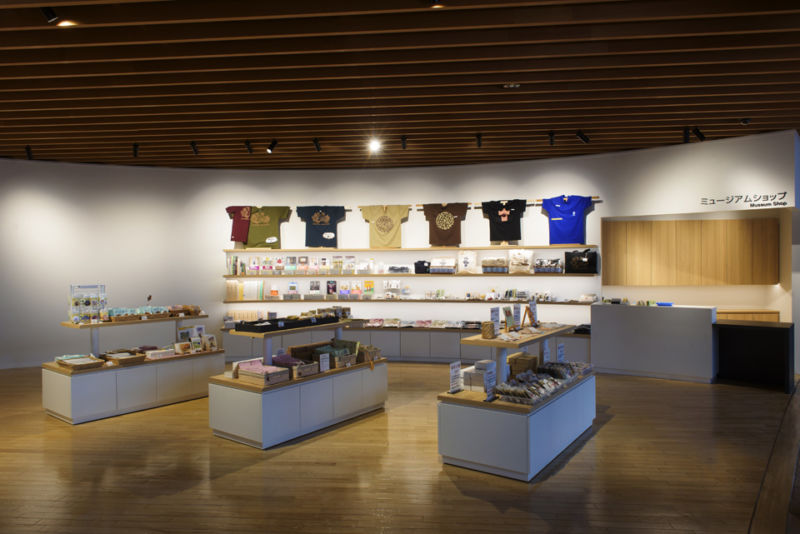 Museum shop
Aomori Hokusaikan(Gift Shop)
Shop for Aomori souvenirs.
We don't just sell Jomon goods, but also have all sorts of local souvenirs in stock.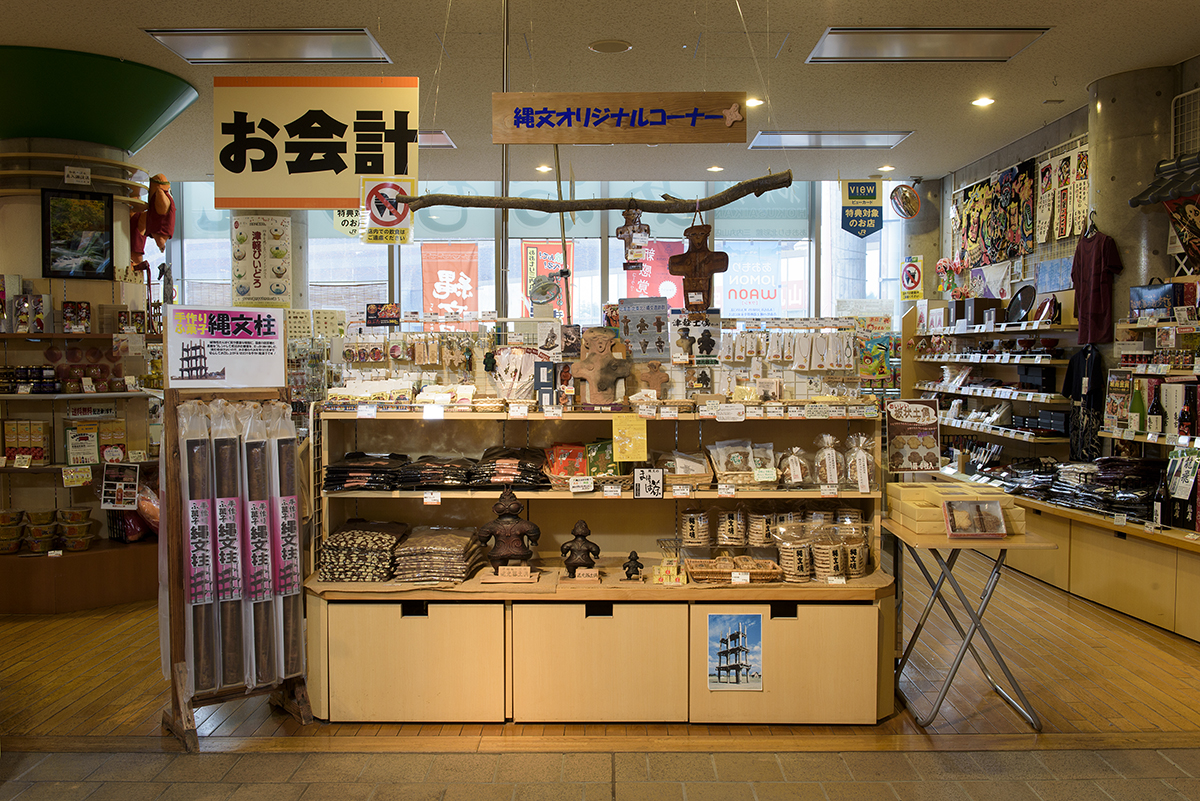 Aomori Hokusaikan(Gift shop)
Restaurant Gosen-Nen no Hoshi
Enjoy dishes made with Jomon ingredients.
Open at 11:00 a.m.
Last order at 3:00 p.m.(2:00 p.m. during winter)
Drinks and ice cream available from10:30 a.m. with last order at 4:30 p.m.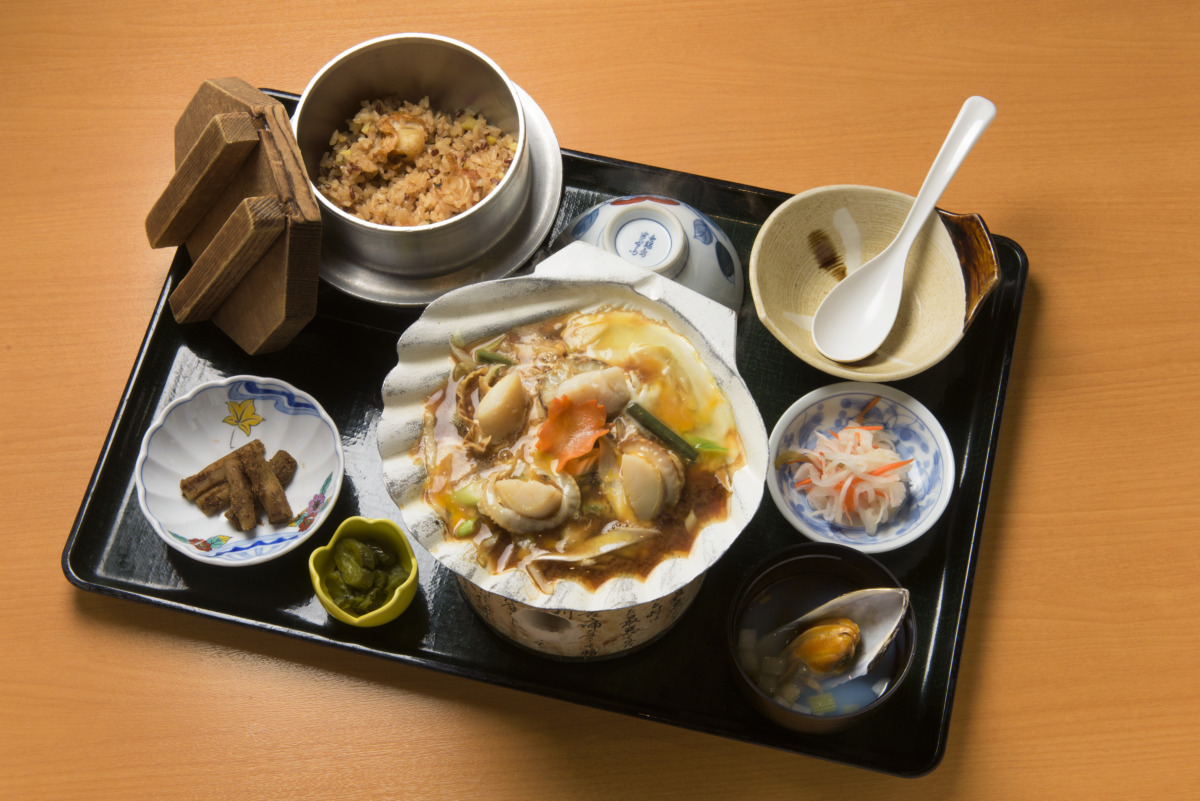 Visitors with disabilities
Wheelchair accessible
Outdoor paths are paved in most areas, large dwellings have a slope inside, and the Sanmaru Museum is wheelchair accessible.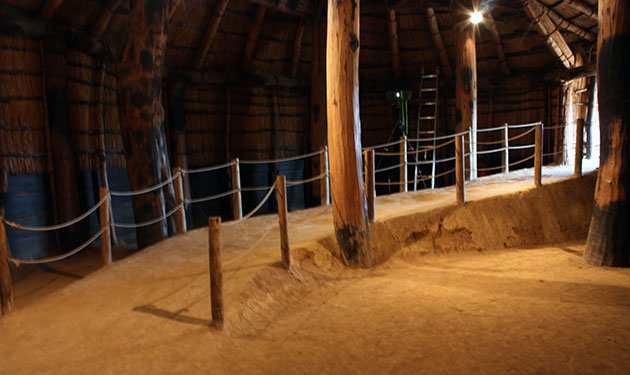 Slope in large dwellings
Wheelchair rental
We have eight wheelchairs available for your convenience. Ask at the information desk in Jomon Jiyukan (Park Center). No reservation is necessary.
Restrooms
Wheelchair-accessible restrooms are located in Jomon Jiyukan and in the parking lot.
Contact Us
Sannai Maruyama Jomon Culture Center
305, Maruyama, Sannai, Aomori City 038-0031
Phone: 017-766-8282/Fax: 017-766-2365
URL http://sannaimaruyama.pref.aomori.jp/
Access Map